It's that time of year again. It's time for the Diageo Special Releases 2023!
Each year, there is a lot of discussion and coverage about the Special Releases. From the bottles and their prices to the labels and marketing, this year is no exception. I, too, have shared my opinion on the topic in recent years. However, this year, I want to shift my focus primarily to the bottles and their contents. Because, at the end of the day, that is still what it is about. So let's get started right away and start with the first whisky: the Singleton of Glendullan.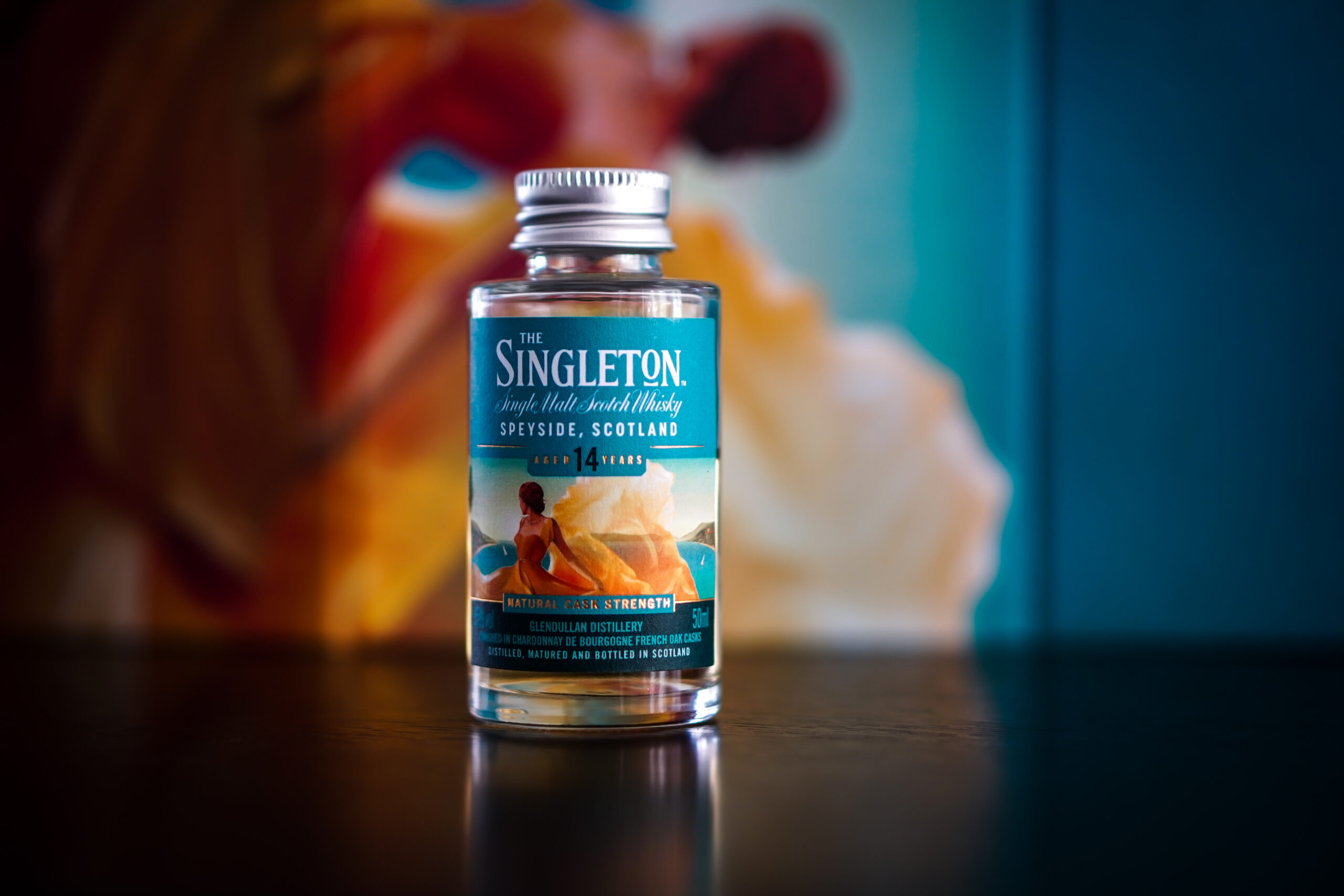 The Glendullan distillery was built in 1896 in Dufftown, located in the Speyside region, with the goal of producing whisky for blends, and this has remained largely unchanged over the years. There were very few official single malts released from the distillery, with only two bottles appearing in the Rare Malts series. However, things changed in 2007, when Glendullan's first official releases were made available in the Singleton series, which also includes Dufftown and Glen Ord. In addition to the standard Singleton series, a few limited releases were also produced, such as a 38-year-old in the Special Releases series of 2014, a 19-year-old from the same series in 2021, and a Glendullan release in 2019 in the Games of Thrones series.
I am not particularly fond of the standard range of the Singleton series. However, I appreciate the opportunity to try a stronger version of Glendullan, which is bottled at a considerably higher alcohol percentage than the standard 40%.
This 14 year old Glendullan was finished in Chardonnay de Bourgogne French oak casks, before being bottled at a strength of 55% ABV.
The Singleton of Glendullan 14 year old – The Silken Gown tasting notes:
Nose: Well that's a lovely nose. Apple compote and sweet pears. Some vanilla, followed by a lemon drizzle cake. There's a hint of freshly cut grass too.
Taste: More of the apple compote and pears. Creamy vanilla. A hint of apricots and a touch of grapefruit. But it's rather peppery too. Water brings out more of the fruit flavours, while the peppery note has almost disappeared.
Finish: mid-long with more of the fruits, caramel, and a hint of pepper.
This whisky initially has a strong peppery taste, but with a few drops of water, it disappears and becomes super fruity. A lovely dram that can best be described as a real Speysider, but with a small touch of Chardonnay!
Score: 87/100
---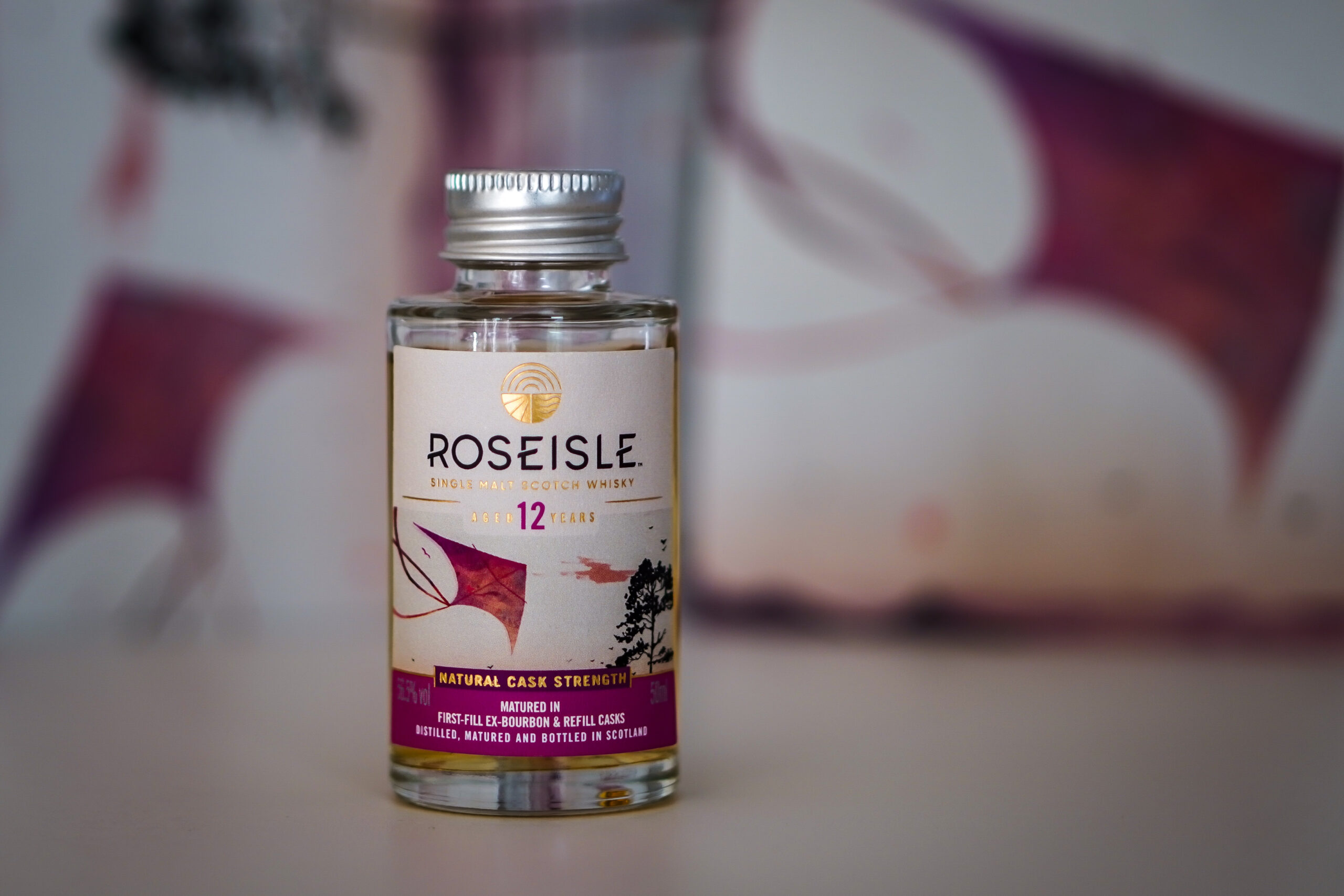 It's possible that you haven't come across the Roseisle before. As this single malt I'm about to try is their very first release. Located in Speyside, the distillery was built by Diageo in 2009 to produce a range of different characters of spirit. They have the ability to switch between different styles, such as a lighter grassy style or a heavier style. By adjusting the fermentation time and condensers, for instance, they can create a range of flavours from a lighter, grassy style to a heavier, more sulphury style. All whisky from Roseisle is intended for blends, so the fact that a single malt has now been released is quite special!
This Roseisle has matured in first-fill ex-bourbon & refill bourbon casks, before being bottled at a strength of 56.5% ABV.
Roseisle 12 year old – The Origami Kite tasting notes:
Nose: This smells really nice. Note of creme brulee, vanilla cake. Apples and a hint of bananas. Fresh lemons as well. Water adds pineapple.
Taste: A thick creamy mouthfeel with more of the vanilla, but the bananas too. Honey and hazelnuts. Some spices, such as black pepper and a pinch of cinnamon. Water adds pineapple and makes sure the spices go into the background.
Finish: mid-long to long with more of the fruits and a spicy edge.
It's quite Speyside-like when it comes to its taste and nose. Not a complicated dram, but very tasty and beautifully balanced. Water ensures that the spices fade into the background and the fruit gets more space. It was high on my wishlist for this year's Special Releases, and it didn't disappoint. Really cool to taste this first single malt!
Score: 86/100
---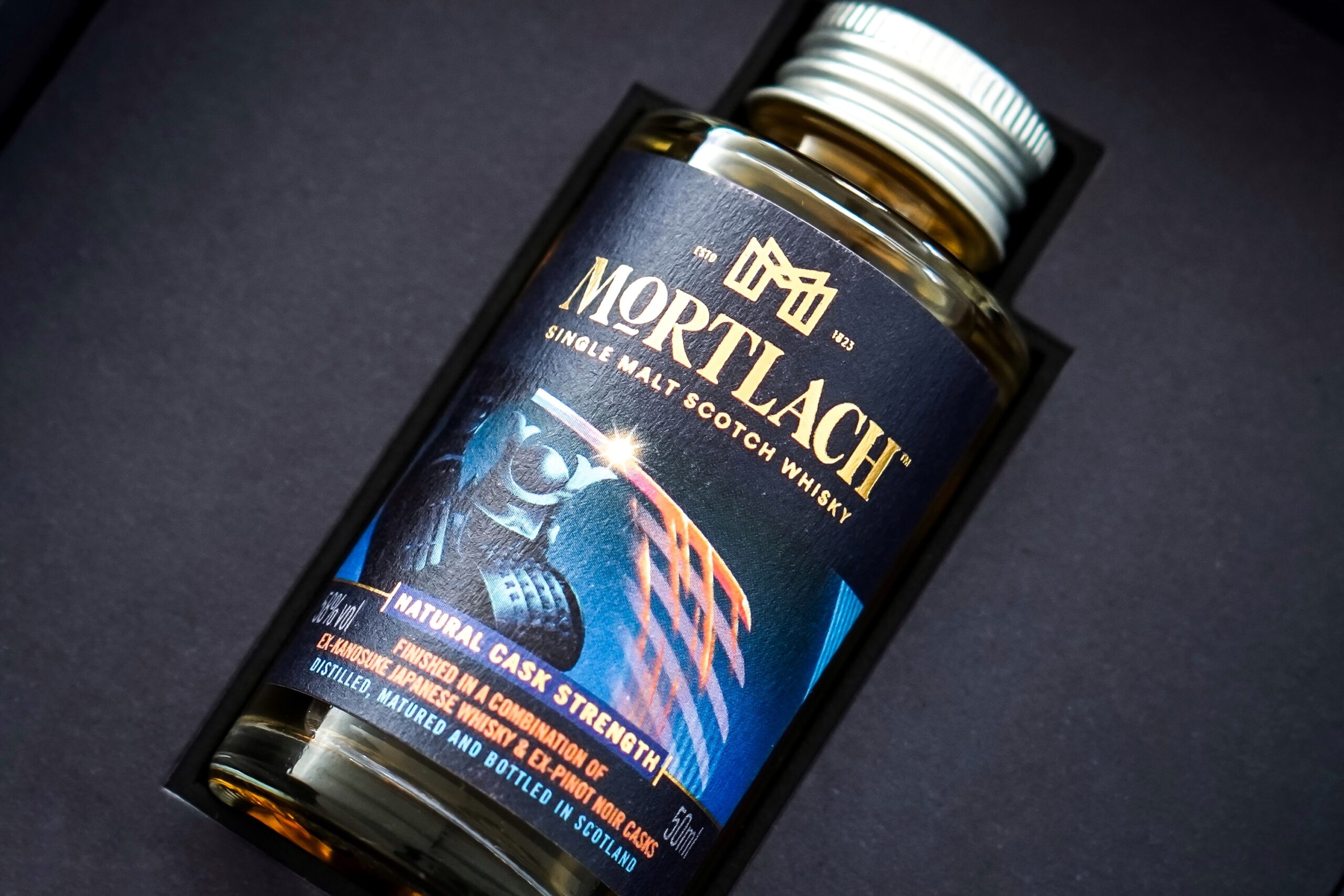 Mortlach is another distillery located in Dufftown, just like Glendullan. This is not surprising, as Dufftown is often called the Whisky Capital of the World and is home to no fewer than six active distilleries, perhaps the most famous two being Glenfiddich and The Balvenie. However, Mortlach was the first licensed distillery in Dufftown and is the only one that distills 2.81 times. Mortlach is often praised for its meaty character, but unfortunately, this meatiness seems to be less present in most of the recently released single malts. So the question is… Will we taste it in this Special Release?
This Mortlach has been finished in ex-Kanosuke & Ex-Pinot Noir casks, before being bottled at a strength of 58% ABV.
Mortlach – The Katana's Edge tasting notes:
Nose: I didn't look up the casks, but I immediately smelled a red wine cask or something! But luckily not in an overwhelming way. Red grape peels. Blackberries and raspberries. Overripe red apples and a hint of cinnamon. After letting it stand for a while, I also seem to get a floral note. A hint of pastry, but also a touch of oak.
Taste: Lots of dark chocolate and toffee. A hint of blackberries, but also red fruits. Acacia honey. This is followed by spices such as black pepper, cloves, and cinnamon.
Finish: mid-long with the same spices and more of the dark chocolate as well. A very light hint of oak.
No trace of that meaty character, but it's robust and rich in flavour. Not bad at all, but why again no age statement? Especially if you take that steep price into consideration.
Score: 85/100
---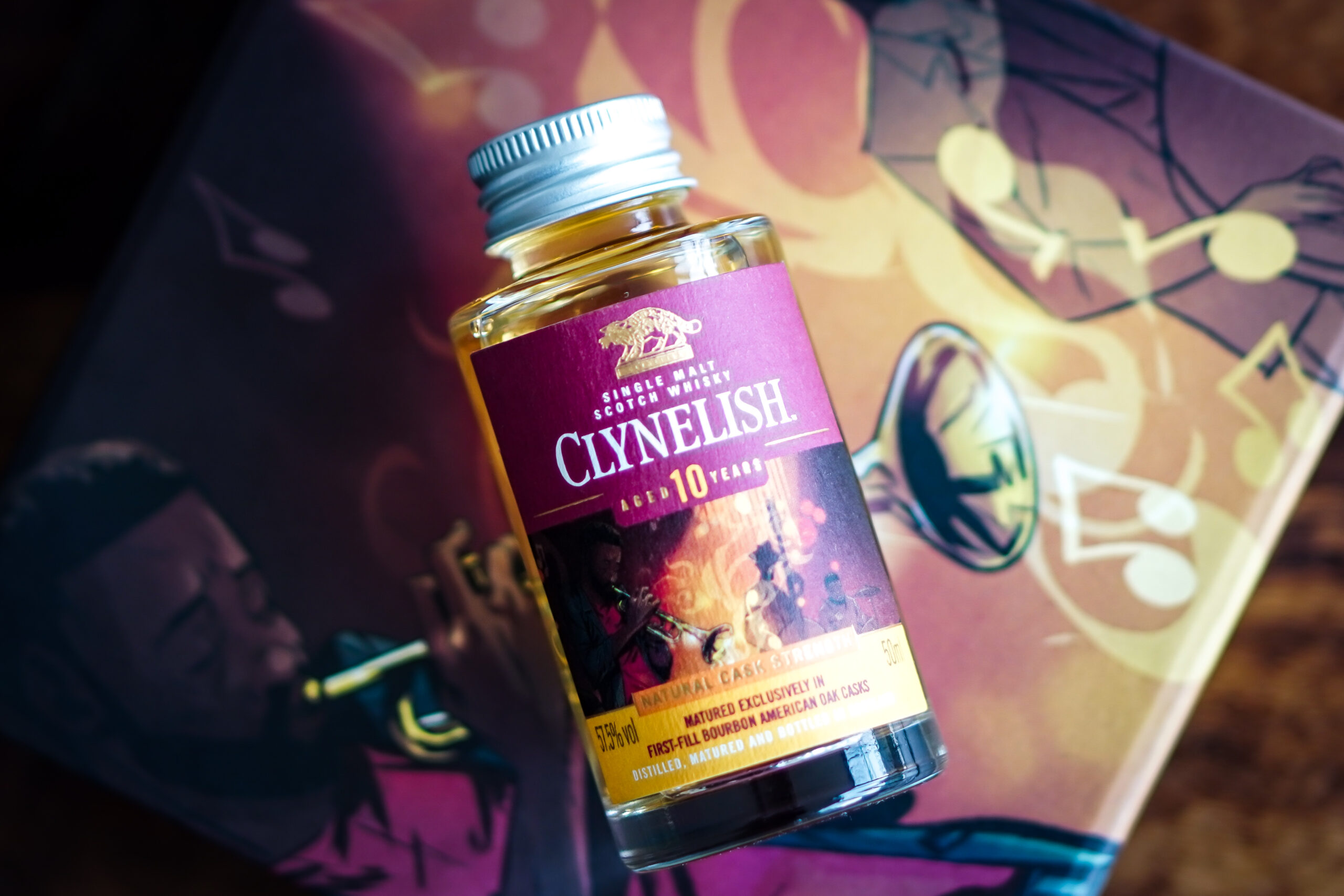 I have very high expectations for this Clynelish! It's one of my favourite distilleries, and I'm delighted that they didn't give it any finish and kept it 'natural'. This is just the way I like it, and I think of many others too. I'm going to taste it right now, I can't wait, haha.
This Clynelish has matured in first-fill ex-bourbon casks for 10 years, before being bottled at a strength of 57.5% ABV.
Clynelish 10 year old – The Jazz Crescendo tasting notes:
Nose: a lovely wax note, mixed with sweet oranges and lemons. Vanilla and honeycomb. A mineral note and coconut.
Taste: An oily mouthfeel. Oranges and a lovely tropical note, leaning towards pineapple and passion fruit. Oh, this is really good! A hint of wax. Lemon tea infused with honey. Vanilla. Followed by a hint of black pepper.
Finish: long with wax (yes yes), black pepper, pink grapefruit, vanilla, and a pinch of sea salt.
So much better than last year's edition. And my favourite of all 8 releases of this year! A pity it's so expensive…
Score: 89/100
---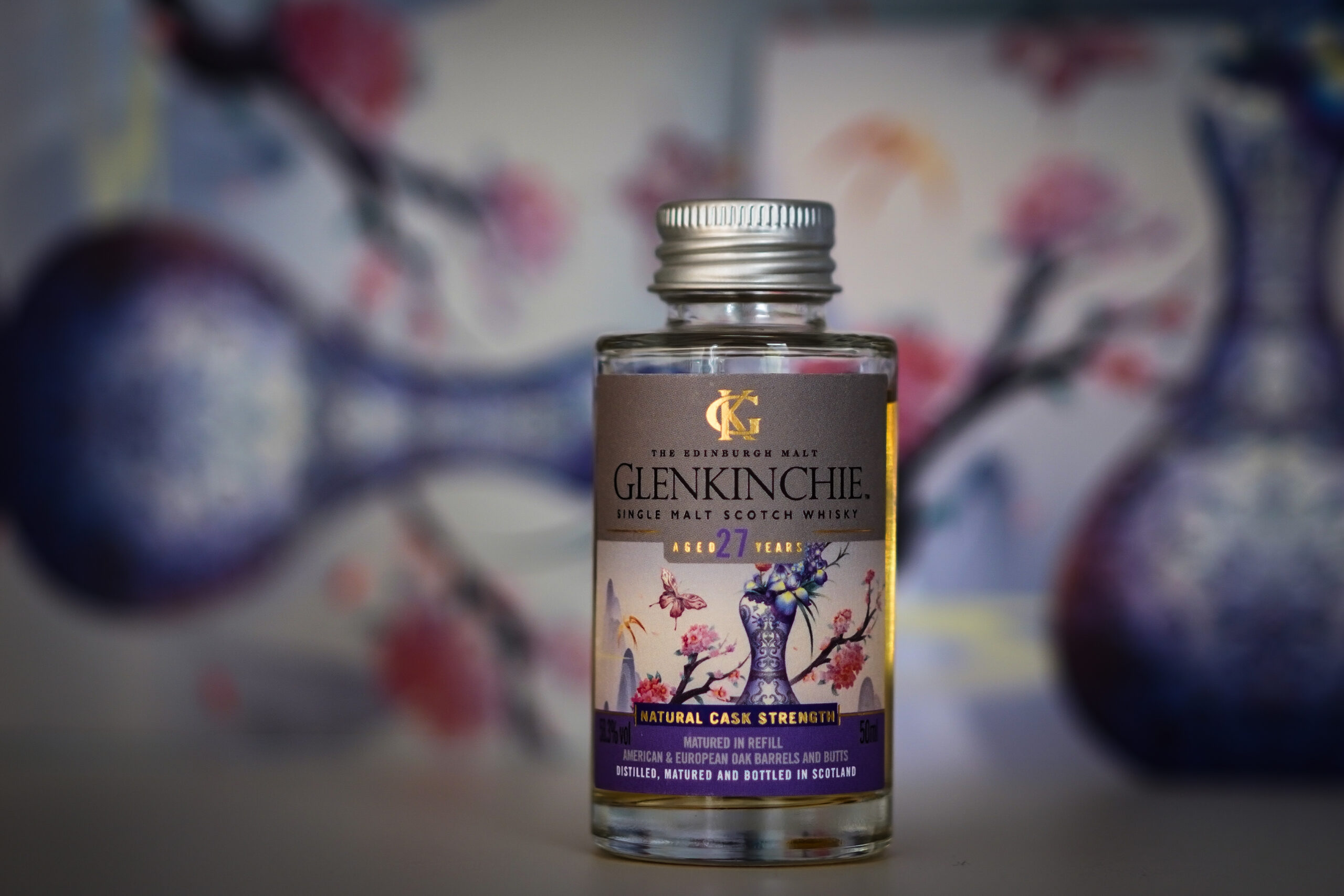 Glenkinchie is also one of Diageo's distilleries, which has not released that many single malts. However, they do offer two core range bottles: a 12-year-old single malt and the Distiller's Edition. Despite Glenkinchie's long history dating back to the early 19th century, the 27-year-old single malt is the oldest official single malt to have been released. Another one that was high on my list to try!
This Glenkinchie has matured in refill American & European Oak barrels and butts, before being bottled at a strength of 58.3% ABV.
Glenkinchie 27 year old – The Floral Treasure tasting notes:
Nose: It's quite subtle with a floral start. Then I got oranges and Acacia honey. Apples. A buttery note. Followed by green bananas and a hint of kiwi.
Taste: Not as subtle as the nose, haha. But it starts rather creamy with notes of vanilla and butter. Kiwi and honey. Oranges too. Followed by a good amount of spices, such as black pepper, and liquorice. There is a hint of ginger too.
Finish: Long with notes of oranges and honey. The spices and just a little bit of oak and mint.
It starts very subtle and elegant, but it's an entirely different story in the taste and finish, where the spices are well represented. Nevertheless, it's an excellent whisky showing another side of Glenkinchie, at least on the palate.
Score: 88/100
---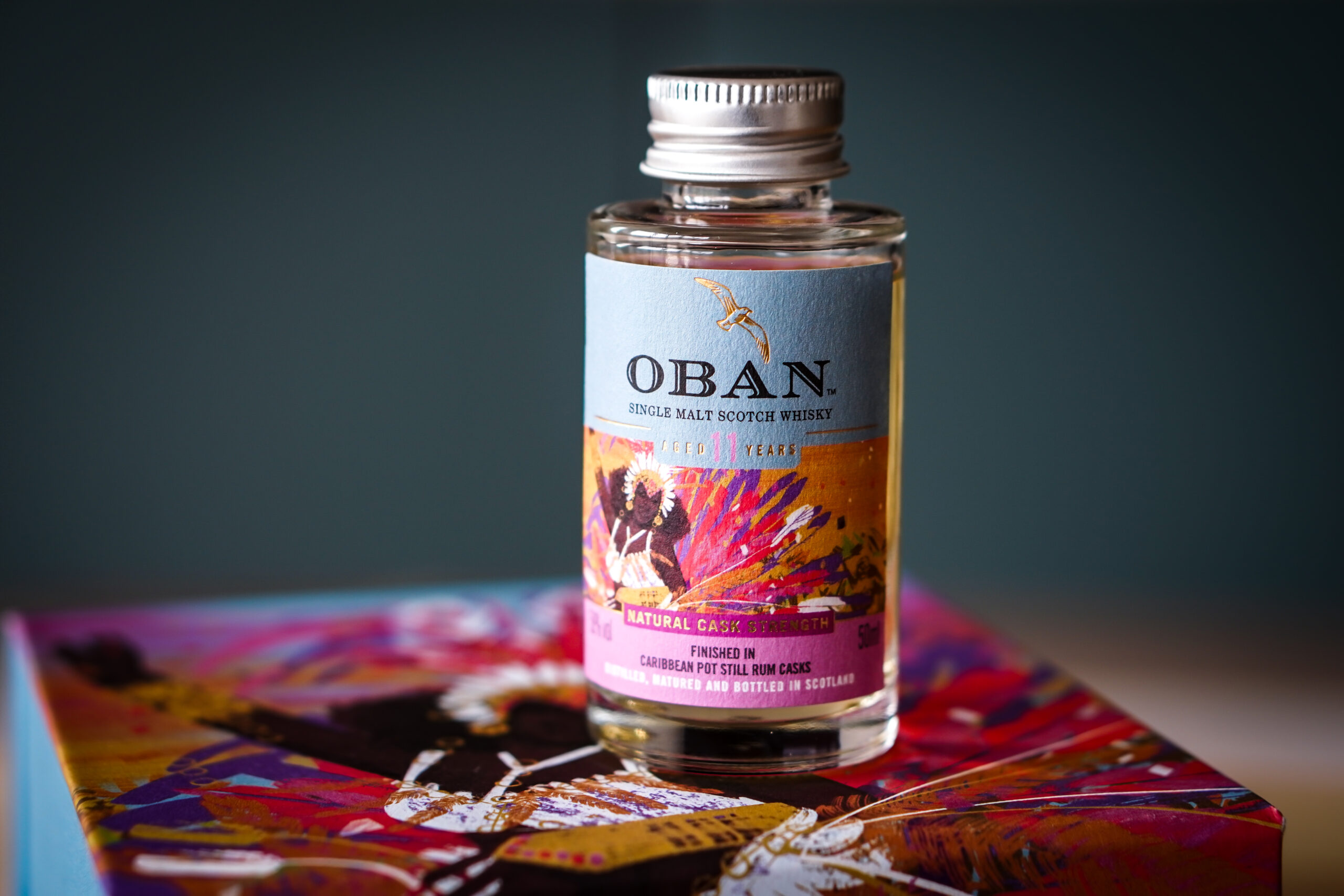 Oban Distillery is situated in the Western Highlands' coastal town of the same name, and has been in operation since the late 18th century. Although it is the second smallest distillery in Diageo's portfolio, it is surprisingly the fifth best-selling of all Diageo malts. The core range includes four single malts, with the most well-known being the 14-year-old. Oban has returned to Special Releases for the third consecutive year, with the previous two editions being highly enjoyable. Will this release outdo its predecessors?
This Oban has been finished in Caribbean Pot Still Rum casks before being bottled at a strength of 58% ABV.
Oban 11 year old – The Soul of Calypso tasting notes:
Nose: Plenty of vanilla. Some honey as well. A hint of coconut, but rather in the back. This is followed by green bananas and guava. Water brings out the fruits more.
Taste: Vanilla again. And green bananas and guava here as well. White pepper and sea salt. Less dry and fruitier, with water. Oranges and bananas.
Finish: short and dry, with salted caramel.
The nose is fine, but it becomes less so after that. It is dry, sharp, and relatively flat. It is also too salty at some point. Water does make it a little better; it becomes less dry and fruitier. But the salt has also completely disappeared, making the Oban character almost unrecognizable. Too bad because I expected more of it, but this Oban is, unfortunately, a bit disappointing.
Score: 82/100
---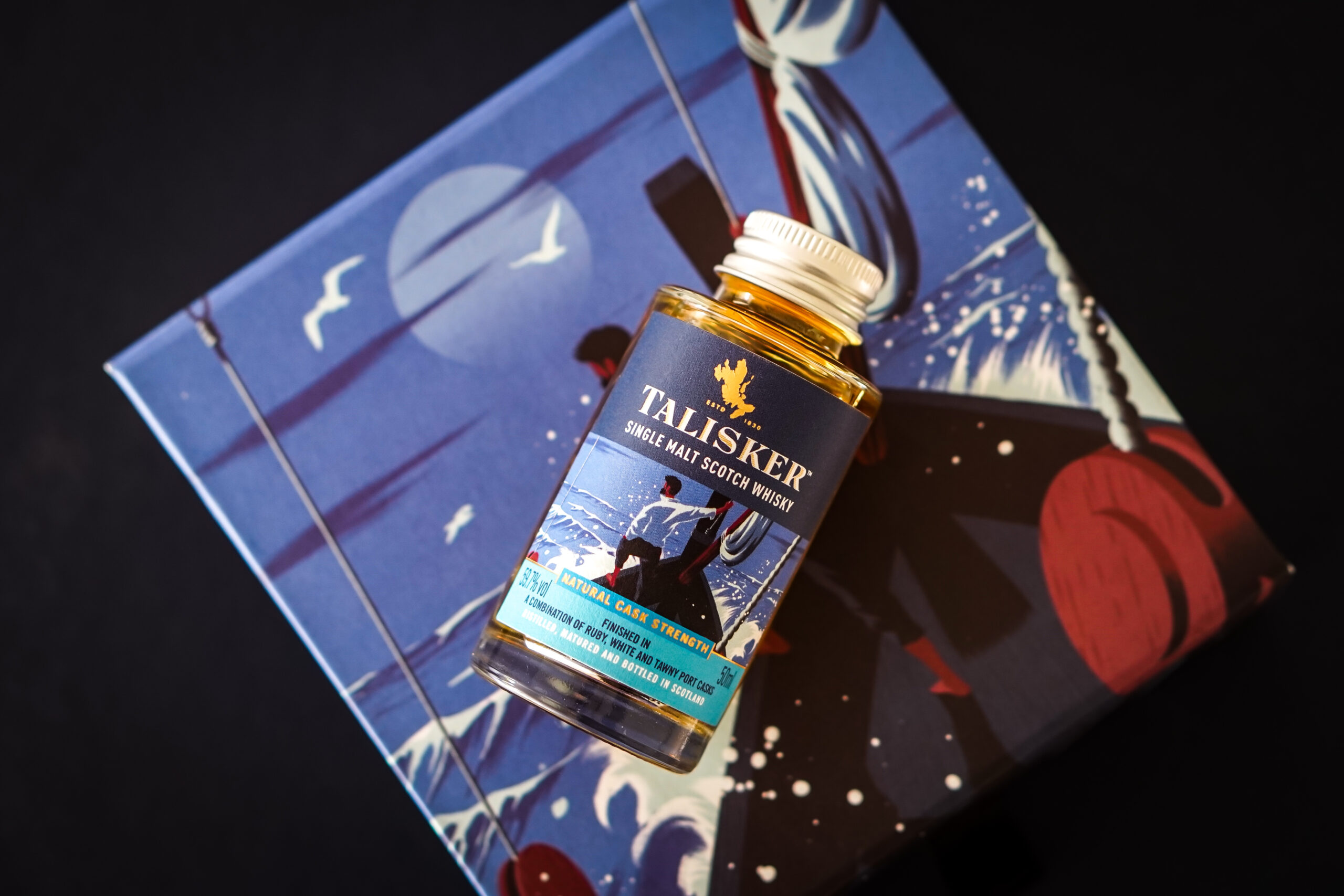 Talisker has been well-represented in the Special Releases over the years. Among them, the Talisker 7-year-old from 2018 and last year's Talisker have been my personal favourites. This edition of Talisker has no age statement and is expected to be a cross between the Port Ruighe and the 57° North. I'm curious to see how this one turns out, especially since it was finished in Port casks.
This Talisker has been finished White, Tawny and Ruby Port casks, before being bottled at 59.7% ABV.
Talisker The Wild Explorador Tasting notes:
Nose: A fair amount of maritime smoke. Sea shells and seaweed. A smouldering campfire and smoked paprika (which gets worse with water).
Taste: More smoke. Raisins. Caramel toffee. Smoked paprika again. And a very distinct port sweetness. Sea salt and a peppery note.
Finish: Mid-long with chocolate and more of the pepper and sea salt.
This single malt has a real Talisker profile, which I normally like. But I am not a fan of finishing or maturation in Port casks so this is not a whisky for me. Unfortunately, this one also has no age statement…
Score: 83/100
---
Last but not least is the 12 year old Lagavulin, which has been the classic in de Special Releases for years. Not a year goes by without this Laga being included, and rightfully so, because it remains a great addition every year. Of course, one is better than the other, but that's only normal. This year's edition has undergone a finish in Don Julio Añejo Tequila casks. So let's see what this will bring.
This Lagavulin has been finished in Don Julio Añejo Tequila casks and is bottled at a strength of 56.4% ABV.
Lagavulin 12 year old Tasting notes:
Nose: Some smoke mixed with lemons. A hint of honey and a light sea breeze.
Taste: Vegetal peat. It's quite oily. An earthy note. More of the lemons. Sweet honey and chocolate. Burnt caramel and black pepper.
Finish: mid-long to long with sea salt, caramel, and black pepper.
A nice edition, although it just doesn't match the previous few years. But once again we can't complain! Unless we're going to talk about the price… 🙄
Score: 86/100
Samples provided by Diageo.