The Diageo Special Releases 2022 were released almost two months ago, so it's time to take a closer look at this much-talked-about annual series.
The series has been around for many years but has undergone a true metamorphosis in the meantime. And since last year, it is finally taking shape and becoming more apparent what the series is all about these days: cask strength releases with unusual cask finishes and maturations. It's a selection from Diageo's portfolio, but in a way, you usually don't see with their standard releases. As Diageo puts it: 'each expression offers a journey of discovery designed to surprise.'
A first look at this year's Special Releases shows no older bottles are left in the range, such as last year's 26-year-old Lagavulin. Yes, there is a 26-year-old Cameronbridge, but as this is a grain whisky, you can't compare this to older single malts of around the same age. So is it bad that these are no longer in it? Well, if I speak for myself, then not because I couldn't afford these anyway.
I think it became a nice new range, ok I'm not a fan of the labels and packaging; that's just not my thing. But this way, we can discover more of the distilleries in Diageo's portfolio. Many of these brands hardly have a core range, and you often don't see them bottled by independent bottlers. In addition, they're bottled at cask strength, which I appreciate very much.
However, I am concerned about the price of some bottles in the range. Whereas Lagavulin and Cardhu roughly kept the same price as last year, a few whiskies have significantly increased. But the front runner is the newcomer Clynelish, which, at 12 years old, should cost almost € 200. A distillery with many fans, but in this case, also priceless for many. For comparison: a Distillery Exclusive, which you can bottle yourself, costs about 100 – 120 pounds (the price depends on whether you do the tour or not). Yes, this one is two years younger, but that doesn't justify an extra €100 for this two-year age difference.
Anyway, back to the whisky itself. Let's see what the Diageo Special Releases 2022 have to offer this year. 🙂
---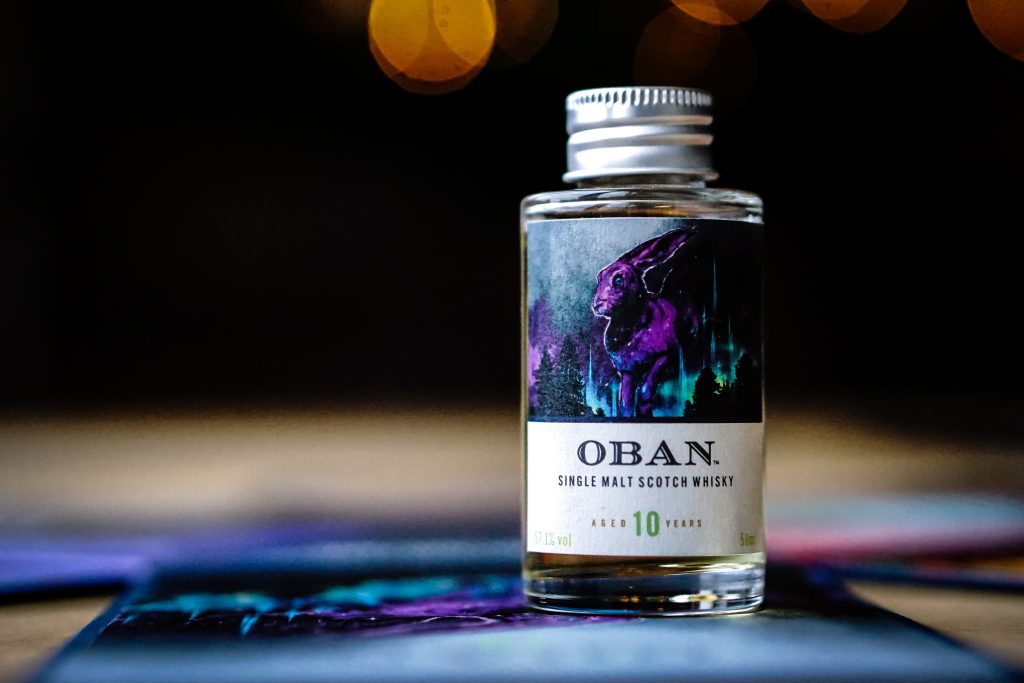 So the first one I'm going to taste is this Oban 10-year-old. Last year's edition, which was three years older, was a lovely whisky, so I'm curious to see what this one has in store.
It has matured in new and refill American oak, after which it has matured in ex-sherry and Amontillado seasoned casks. It sounds like an interesting mix on paper and something other than what I usually know from Oban. Bottled at a strength of 57.1% ABV.
Oban 10 year old tasting notes:
Nose: vanilla custard. Yellow apples and oranges. Minerals. A hint of cotton candy. Green grapes. But also a pinch of salt. Later it becomes less fruity but goes more toward caramel and butterscotch.
Taste: Honey and cherry liqueur. Oranges and apples. Caramel and a hint of milk chocolate. Then minerals, and it's slightly salty. A hint of white pepper too.
Finish: mid-long with notes of honey and caramel. But also green apples and white pepper.
Quite fruity on the nose. And it certainly has the Oban elements, which can be found in both the nose and taste. It does take some time to open, as it seems a bit closed at first, but after a while, more and more flavours are added. A nice and tasteful whisky.
Score: 86/100
---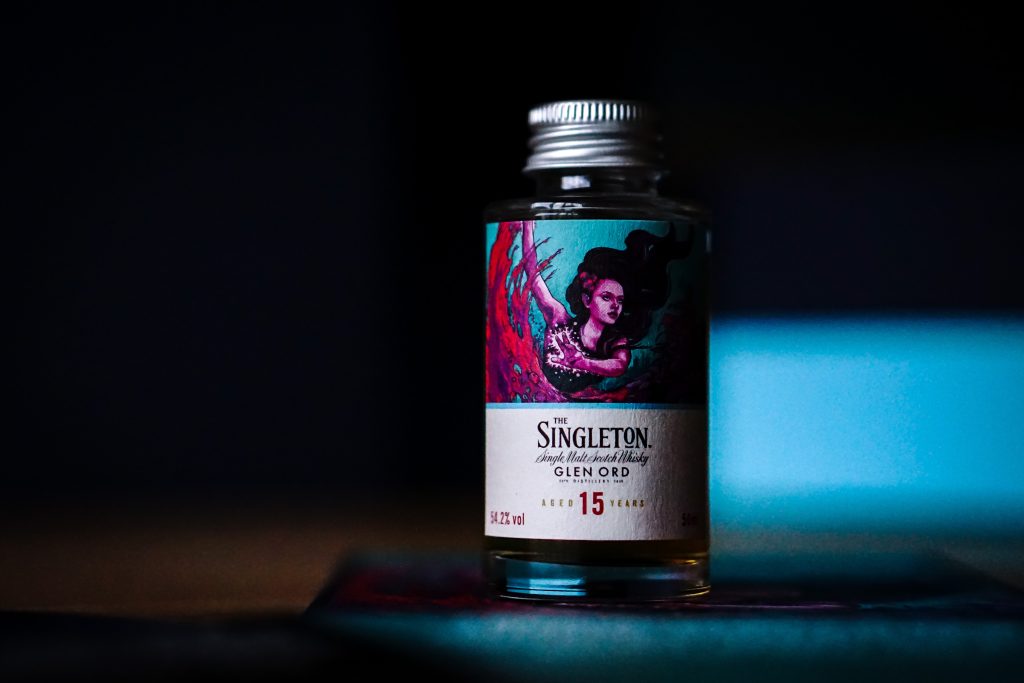 On to the Singleton of Glen Ord. A 15-year-old single malt from the only remaining distillery on the Black Isle. I'm not very familiar with Glen Ord, except for a few releases from independent bottlers. Plus, I got to taste some lovely cask samples during a distillery tour. However, for this Glen Ord, the choice has been made to give it a double maturation in wine casks after maturing in ex-bourbon casks. Wine finishes are not my favourite, but maybe this Glen Ord might surprise me. It was bottled at a strength of 54.2% ABV.
The Singleton of Glen Ord 15 year old
Nose: caramel fudge. Honey. Yellow apples, oranges, and peaches, but also plums.
Taste: oh, this is really sweet, maybe a bit too sweet for me. Sweet red fruit, like raspberries, and plenty of wine gums. Plums again. Followed by honey and cinnamon.
Finish: a bit on the short side with cinnamon and a pinch of black pepper.
As expected, this is not my whisky. What I often have with wine is that it gets too sweet in the taste for me, and that sweetness surpasses everything, so I can't get much out of it. However, this is mainly on the palate; the nose is just fine.
Score: 83/100
---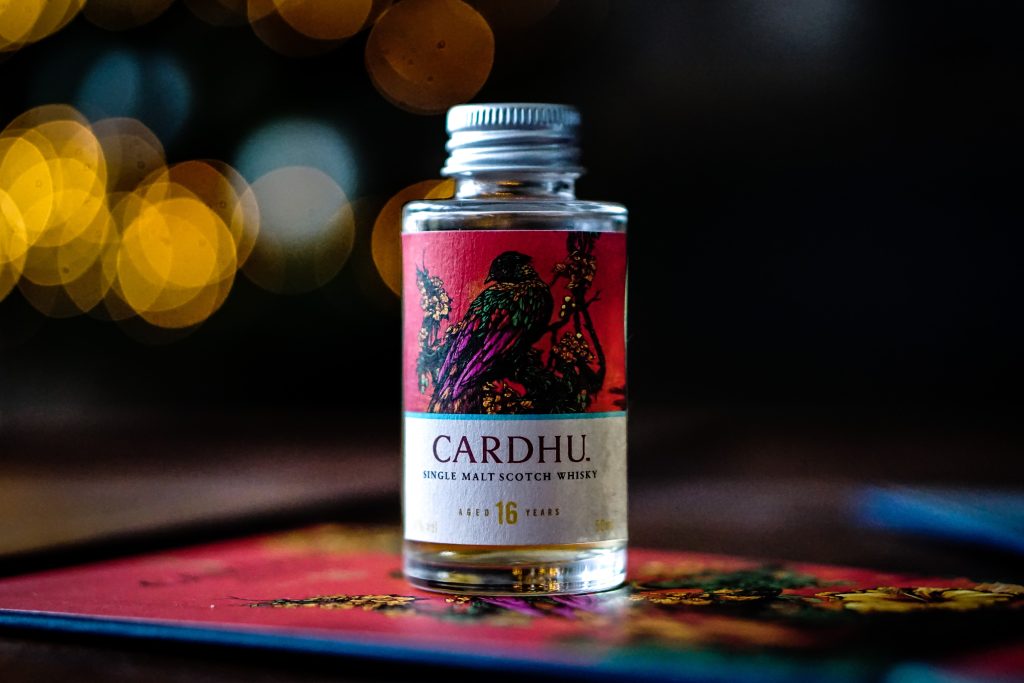 Speaking of wine cask finishes, Cardhu had that last year and was, therefore, not a favourite of mine (not that it was bad, though, on the contrary). However, this year this 16-year-old, after maturing in refill and re-charred American oak casks, has had a finish in Jamaican pot still seasoned casks, and that sounds like music to my ears! I like a nice rum finish or maturation, so let's see what this one offers. Bottled at 58% ABV.
Cardhu 16 year old tasting notes:
Nose: this is quite fresh and fruity. Mandarins and lemons. But mango, a hint of pineapple, and peaches too. This is followed by honeycomb and vanilla.
Taste: again quite fruity, and it has a lovely creamy mouthfeel. Mandarins and mango, but I also get a note of caramelised pineapple. Then vanilla and caramel fudge. A note of baked cookies. Green apples in the very back. And a hint of powdered sugar.
Finish: mid-long. mandarins, fresh pineapple, green apples, and a hint of spices.
Now we are talking! This is a lovely whisky, and the finish in rum casks is definitely an added value here! Super fruity with some nice tropical notes. It's full of flavour and quite tasty.
Score: 87/100
---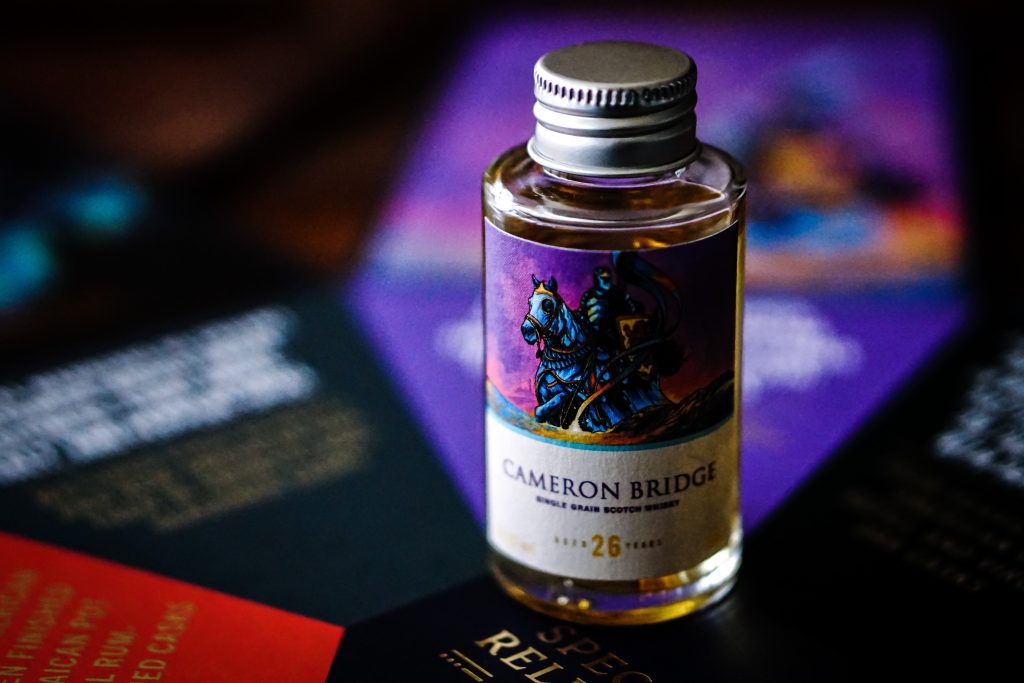 This Cameronbridge is the oldest and the only grain whisky in the series this year. Matured in refill American oak casks, this is one of the few in the Special Releases that has not had a double maturation or finish. Bottled at a strength of 56.2% ABV.
Cameronbridge 26 year old tasting notes:
Nose: very light and sweet. Cotton candy and butterscotch. Caramel popcorn. A hint of vanilla custard. Followed by coconut and also a note of lemon candy.
Taste: not as sweet as the nose suggests. Although I still have the vanilla and some caramel. Coconut. Then wood varnish and pencil shavings. It's slightly bitter.
Finish: long and a bit dry, with notes of varnish, coconut, and pencil shavings.
Not bad, but not very good either. It's kind of a middle-of-the-road whisky. It feels younger than 26 years old too. I think there are better grain whiskies out there.
Score: 84/10
---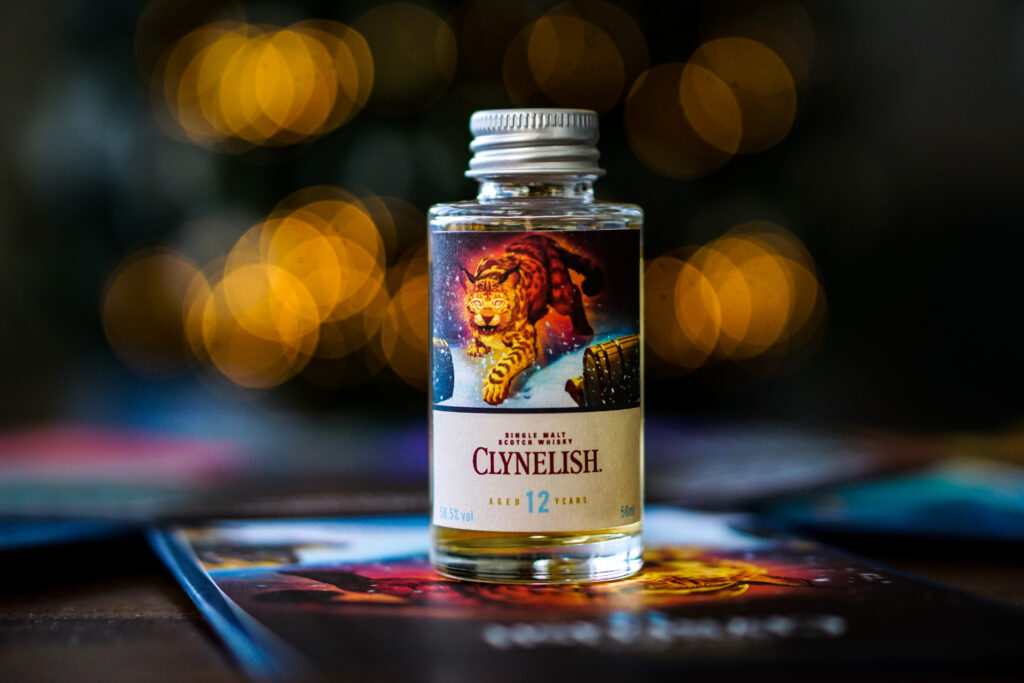 Ahhh, finally time for the Clynelish. I'm a fan of the distillery, so this is one I'm looking forward to tasting. It first had the normal maturation in ex-bourbon casks, after which it was finished in PX and Oloroso casks. This one is bottled at a strength of 58.5% ABV. So let's see what this one has to say.
Clynelish 12 year old tasting notes:
Nose: Rather sweet, with hints of baked apples and cinnamon at first. A bit of honey. Raisins. Vanilla sugar. A hint of maple syrup and dates. Dried apricots too. Finally, a whiff of wax, but more in the background.
Taste: rather sweet again, with notes of dried apricots and raisins. Baked apples. Honey. Toffee and caramel fudge, but also dark chocolate. Some spices as well.
Finish: long and a bit dry. Bitter chocolate and spices.
Not what you're used to from Clynelish, but that's why it's also nice to taste. The sherry casks have added something to this, but the Clynelish profile is also still there. A bit sweet at some points, and the waxiness is a bit less than usual, but it is still noticeable in the nose. But as already mentioned, the price of this whisky is unfortunately much too high.
Score: 86/100
---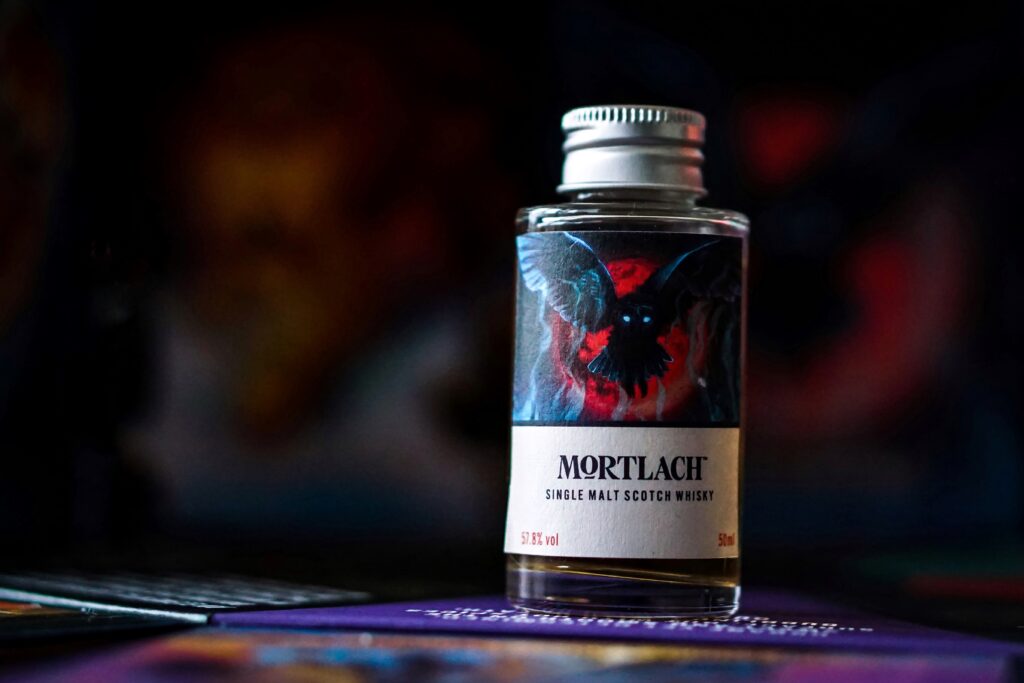 Ok, Mortlach… The only one with no age statement and a surprising finish of ex-tawny Port, ex-red Muscato, and virgin oak casks… On paper, this doesn't sound like something I would like. The chosen casks are just not my thing, but we'll see. This Mortlach is bottled at a strength of 57.8% ABV.
Mortlach (NAS) tasting notes:
Nose: even though it's a bit sweet, I do also get that meaty note from Mortlach here. Which reminds me a bit of a salty beef broth with a touch of oregano. The sweet note comes from blueberries and raspberries, but there is also a hint of strawberries in the back. Then it goes towards red grapes and oranges.
Taste: creamy mouthfeel at first and some sweet notes as well. Creme brulee comes to mind. Honey and dark chocolate. This is followed by oranges and red apples. Then plenty of spices such as cloves and pink peppercorns, but also a hint of anise.
Finish: long and warming with plenty of spices again and a sweet note from raisins.
It's well-balanced and well-done; I'm pleasantly surprised by this one. The chosen casks work rather well together. And we finally got a taste of the Beast of Dufftown again! That was a long time ago. However, there are a few things I can't ignore, and that's the price, which is around €280. And why is this one the only one that doesn't have an age statement? Is it because the actual age cannot justify the price? Of course, I don't know if this is the case, but it looks very steep for a NAS bottling. I don't understand what Diageo is trying to achieve with this. A pity because the whisky itself is lovely.
Score: 86/100
---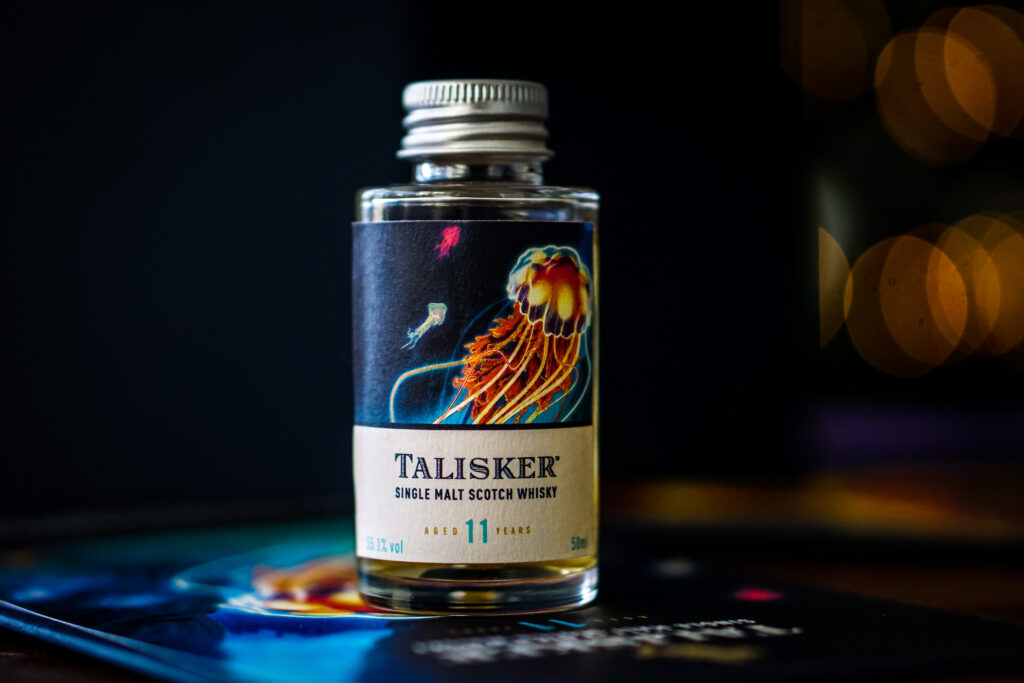 This 11 year old Talisker has matured ex-bourbon casks. It's a lightly peated edition, bottled at a strength of 55.1% ABV. It could be interesting, so let's see what this one brings.
Talisker 11 year old tasting notes:
Nose: Bonfire smoke. Seaweed and kippers. Shells and a lovely sea breeze. Then a hint of coconut. But also a freshly baked apple pie.
Taste: This is really tasty, with a bit of an oily mouthfeel. Some bonfire smoke again. Then a pinch of sea salt and a hint of tar. Wet rope. Baked apples. Followed by caramel and a hint of honey. And, of course, it's peppery as well.
Finish: long and peppery. But also notes of sea salt, pepper, and a hint of apples.
It has some lovely sweet/fruity elements, but the Talisker profile also has its share in this one. Simply delicious and the best out of this year's range for me.
Score: 88/100
---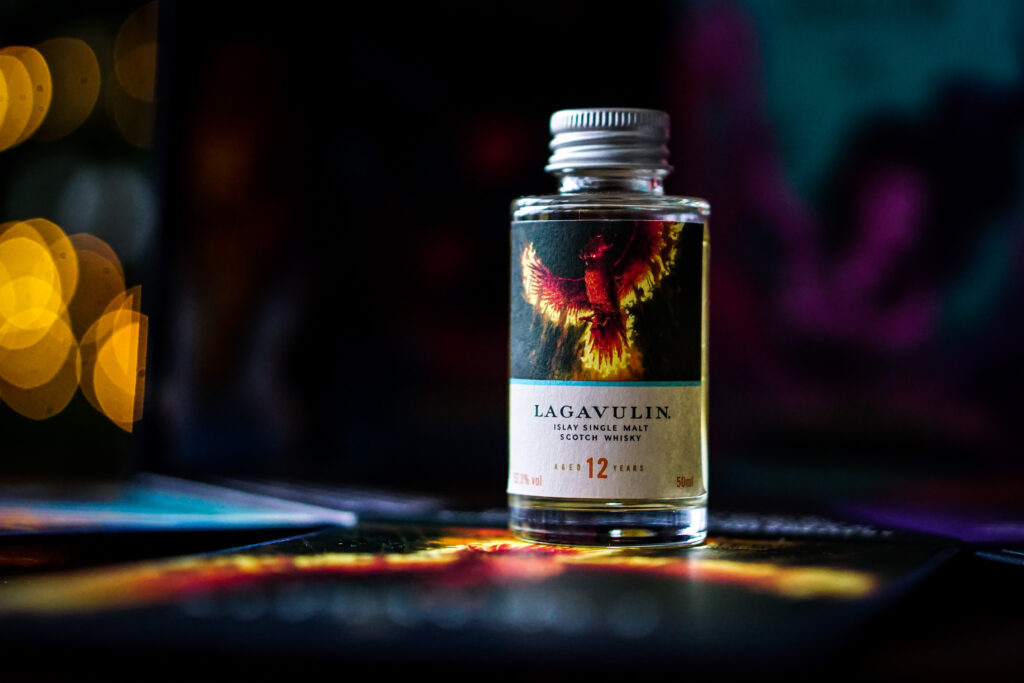 Last but not least, the classic Lagavulin 12 year old. The only one that returns annually and the only remnant from the old format of the Special Releases. Can it live up to its name again? We're going to experience it in a bit.
This Laga has matured in a combination of the distillery's smokiest casks (refill ex-bourbon) and virgin oak casks. Bottled at 57.3% ABV.
Lagavulin 12 year old tasting notes:
Nose: Typical Lagavulin nose. Very nice. Bonfire smoke. Sea shells and a sea breeze. Slightly leathery and wood spices. A touch of iodine. Tar. Oysters, but smoked fish too.
Taste: peat smoke and a briny note, which is followed by an earthy note. Then lemons, but also green apples. Wet rope and seaweed. Oak. Black pepper and ginger.
Finish: long, with notes of peat, brine, and lovely spices.
Good old Laga delivers again! It remains a classic in my eyes. Although I liked last year's just a little better. But good to see that the price of this bottle was the same as last year.
Score: 87/100
Samples provided by Diageo.