For the past few months I've been reviewing a blended malt from Douglas Laing's Remarkable Regional Malts series almost every month and this time we're going to the Lowlands, with The Epicurean.
But before we go straight to the review… It's finally warm and sunny here in the Netherlands and this Lowlander also turns out to be an excellent component for a cocktail. I tried it this weekend and can confirm it's really nice indeed! All you need for this easy cocktail is:
1 part of the Epicurean Whisky
2 parts of Ginger Ale (I used Fever Tree)
3 dashes of Angostura Bitters
Ice cubes
Lemon (to make a long loopy lemon twist for in the glass)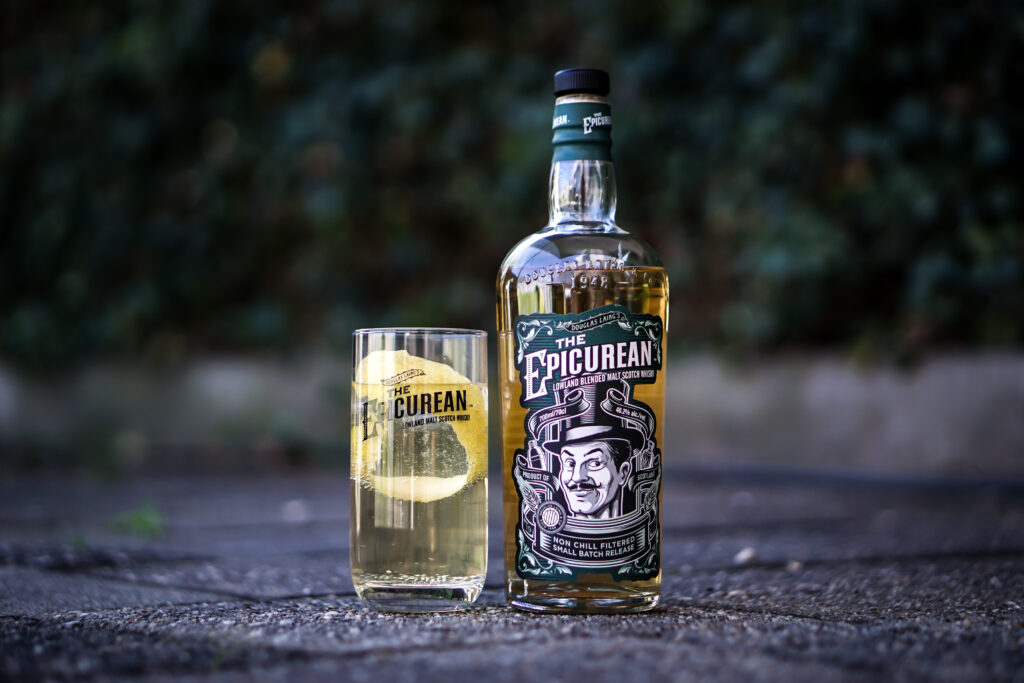 This blended malt is bottled at 46.2% ABV and this is batch 08.
The Epicurean tasting notes:
Nose: Very fresh, green and fruity, quite spring-like. Rather malty at first, followed by plenty of vanilla custard. Then lemons and freshly cut grass, but also hay. Green grapes, green apples and unripe pears. Honey in the background. And there's a hint of coriander. Later also a floral note.
Taste: quite malty again, followed by vanilla custard. Then it starts to become fruity. Green grape peels. A hint of sweet kiwi. Fresh lemons and pink grapefruit. Freshly cut grass and coriander too. It's quite peppery, I did not expect that actually. White pepper. And there's a touch of ginger.
Finish: short to mid-long, with lime, coriander and vanilla. Bitter too.
Ok, I find the blended malts from the Remarkable Regional Malts series from Douglas Laing really nice and solid, but I personally think this Epicurean is not on the same level as the other ones. I like the nose, but I think both the taste and especially the finish are lagging behind. It feels a bit young and unbalanced, ultimately resulting in a rather short and bitter finish. A pity, as I expected more from it. But it doesn't take away that it works really well in cocktails. So those cocktails will certainly be enjoyed more often this summer! 🙂
Bottle provided by De Monnik Dranken.