The Diageo Special Releases 2021 have been released a while ago now. But despite the fact that the prices have risen quite a bit in recent years, and the series rarely sells out immediately (some bottles are even on the shelves for a number of years), the Special Releases remain undeniably popular.
Once it becomes clear what will be released, the talk and speculation about these bottles begins. I don't think any series has been discussed as much as the Special Releases. And although it is mainly a lot of lamentation that I see on the world wide web, I also see a lot of people still buy at least a bottle every year, including yours truly (it was the Oban this year).
Yes, the series may not be what it used to be. The whisky has generally gotten a bit younger (with a few exceptions here and there) and the Brora and Port Ellen bottlings have found a new home in the prestigious Rare and Exceptional range. But the great thing about the Special Releases is that you have the chance to taste something different from the brands than their standard range, which contain no more than 1 or two bottlings for some, such as Oban. Plus they are bottled at cask strength. And that is enough reason for me to buy such a bottle once in a while. Last year I had a nice Cardhu and I also thought the 8-year-old Talisker from 2018 was really good.
For this year's Special Releases I had the honour of tasting them all, so you get a review not only of the Oban I bought but also of the other 7 bottlings. So it's time to move along and get to work (if you can call it that ?).
---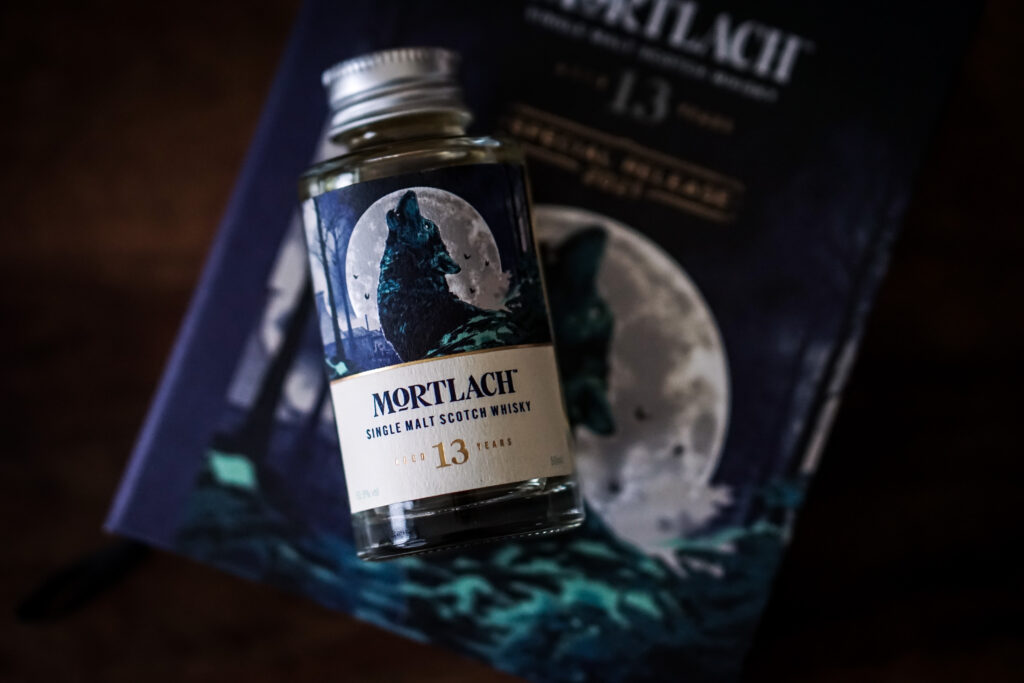 This Mortlach has matured in Virgin and Refill American oak and is bottled at a strength of 55.9%.
Mortlach 13 year old tasting notes:
Nose: quite light with malty notes. Oat cookies and porridge. A hint of vanilla. Lemons and pears too. Later also heather honey and almonds.
Taste: Oranges. Caramel. Plenty of vanilla. Quite some pears and sweet red apples. Coconut and a hint of chalk. A hint of ginger. A touch of oak and white pepper.
Finish: mid-long with pears and red apples. A touch of white pepper too.
Not the Mortlach as we know it and it reminds me more of a typical Speysider than linking this directly to Mortlach. But yes, Mortlach is of course also a Speyside distillery, only I expected more of this maybe. It's certainly not a bad whisky, but it's not really special either.
Score: 85/100
---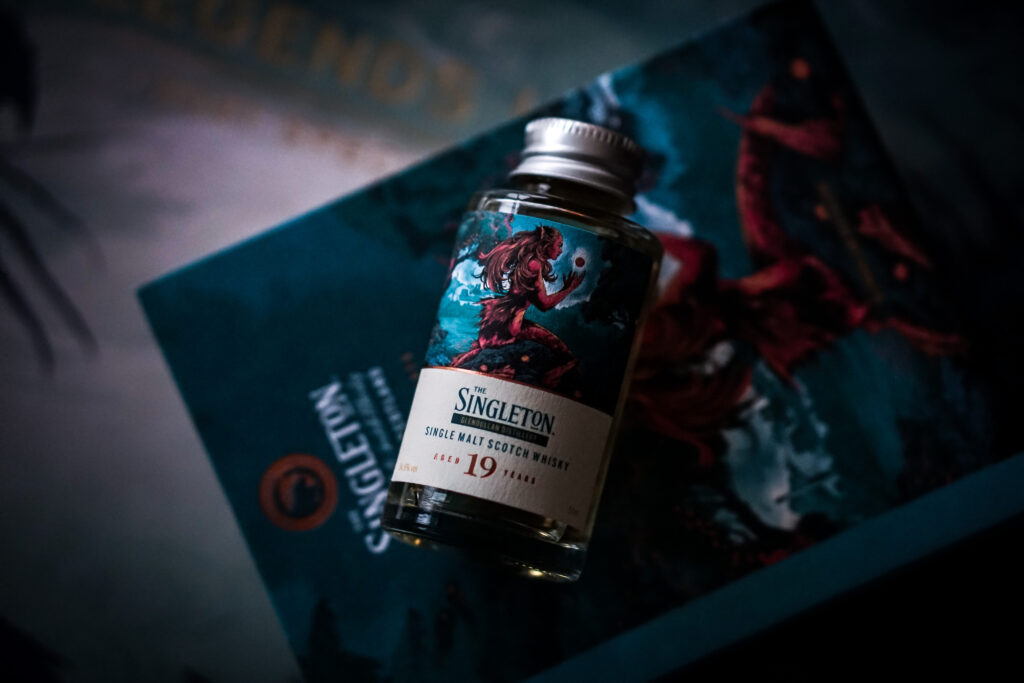 This Glendullan has matured in Refill American Oak and was finished in Cognac casks and is bottled at 54.6% ABV.
The Singleton of Glendullan 19 year old tasting notes:
Nose: very restrained at first, it needs some time to really shine. But then it becomes quite fruity and sweet. Sweet oranges, overripe yellow apples. Apricots too. Raisins. And later also coconut.
Taste: oranges again, green apples. A sugary note. Quite some vanilla, which is followed by honey and raisins. Coconut as well. A touch of oak. Slightly spicy with a hint of black pepper and cloves.
Finish: slightly dry and mid-long. With the same spices again, a hint of oak, raisins and dried plums.
Normally I'm not a big fan of Cognac finishes as it can often be overpowering, but I think it went quite well here. The cognac finish is definitely present, but it doesn't take over the rest. This single malt is well balanced and quite tasty.
Score: 86/100
---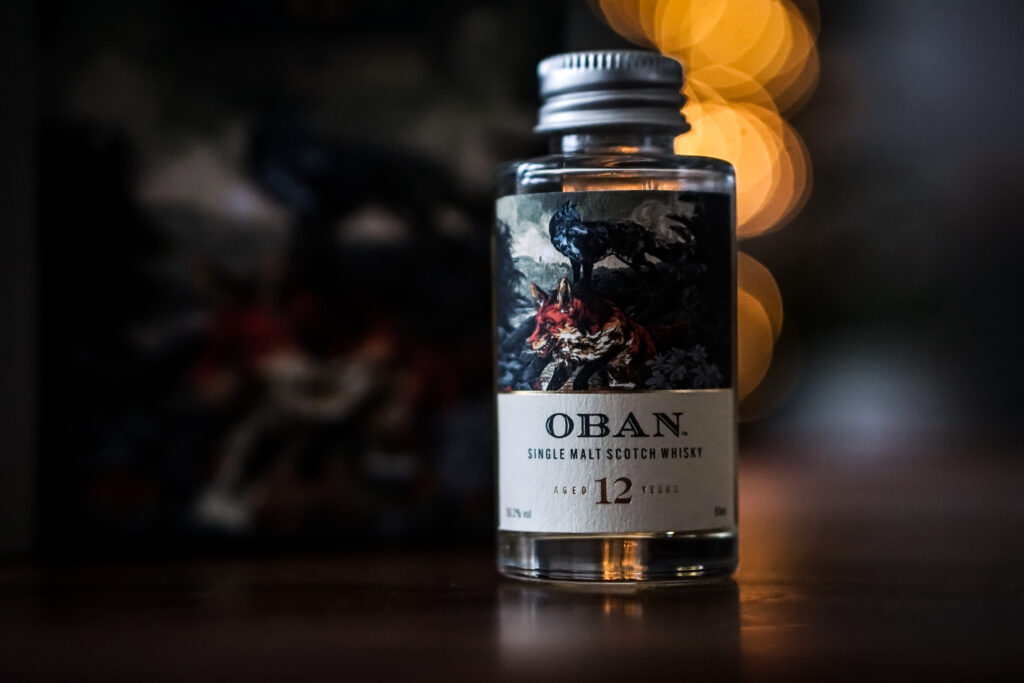 This Oban has matured in ex-Bourbon and refill Casks and is bottled at a strength of 56.2% ABV.
Oban 12 year old tasting notes:
Nose: rather clean and with quite some amount of caramel at first. When this settles it becomes a little bit smoky. Which is followed by oranges and a bit of sea salt, but also seaweed. Then vanilla custard and red apples. Unripe pears as well.
Taste: plenty of oranges here on the arrival. A faint hint of smoke. Vanilla custard. Limes and unripe pears too. Sea salt. A hint of pink grapefruit. White pepper.
Finish: mid-long and a little bit dry. White pepper and salt. Vanilla. Oranges too.
A clean and straightforward Oban, but very Oban-like if you know what I mean. It needs some time to open up but then it becomes quite nice, although not very complex. Is that a bad thing? I don't think so, but it feels a bit too expensive for what you get.
Score: 86/100
---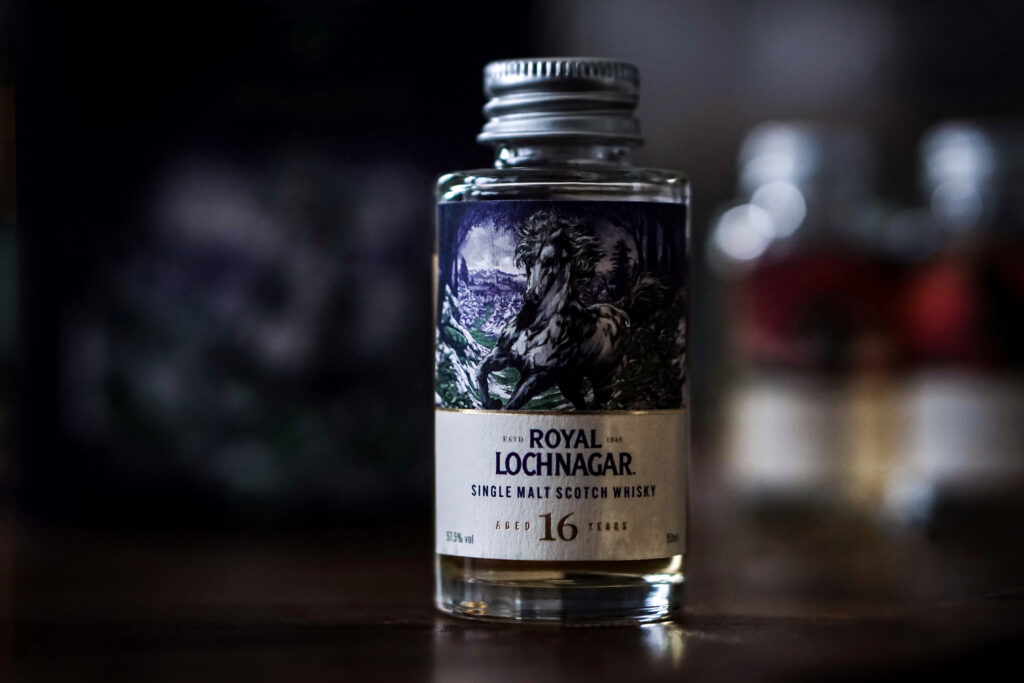 This Royal Lochnagar has matured in American & European Oak Refill Casks and is bottled at 57.5% ABV.
Royal Lochnagar 16 year old tasting notes:
Nose: lovely fresh and fruity. Red apples and sweet mandarins. A touch of vanilla custard and a floral note. Freshly cut grass too. Not super complex, but I quite like it.
Taste: oh this is quite different from the nose. What a surprise! Nice thick and creamy mouthfeel. The fruits from the nose are almost completely gone. The only fruit I get is mandarins and also a hint of lemons. There is vanilla custard. Later also minerals. And a bunch of spices such as black pepper and a hint of cloves.
Finish: mid-long to long and a bit dry, but nothing too much. A touch of oak and also black pepper, but some fruity notes too.
A very surprising but interesting and delicious dram, where the nose and palate are completely different. This one is also quite pricey, but besides that, it's just really good. A whisky that you take your time for and can enjoy for a long time.
Score: 88/100
---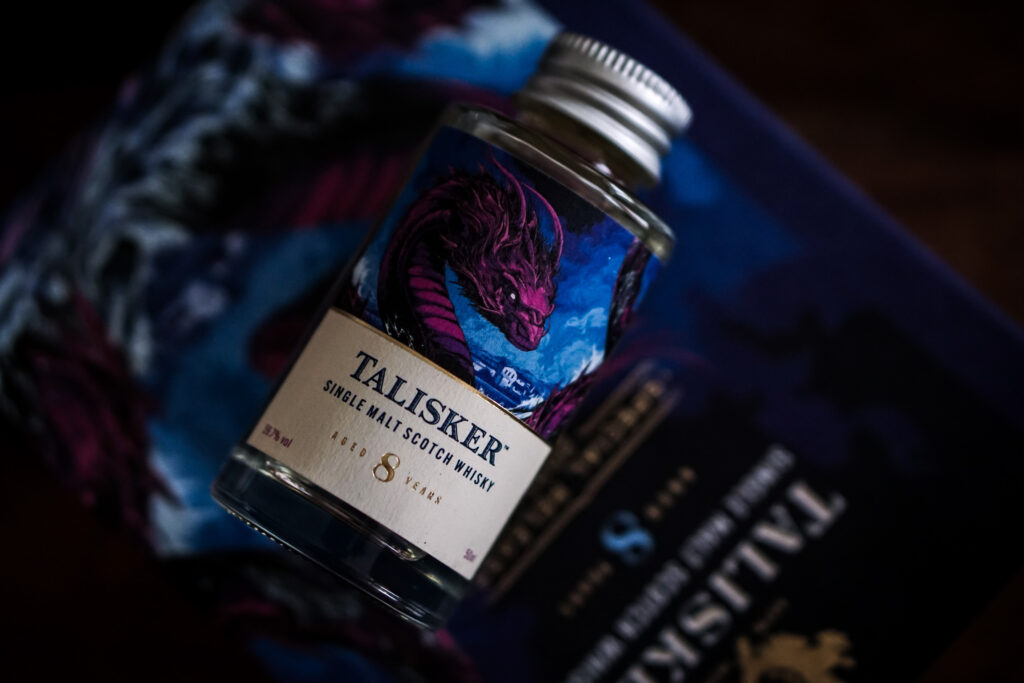 This Talisker was bottled at 59.7% ABV.
Talisker 8 year old tasting notes:
Nose: lingering peat and loads of it. Seashell and oysters. A briny note and also chalk. Later also vanilla.
Taste: again lots of peat. Ashes and seawater. Lemons and vanilla. Chalk here too.
Finish: mid-long with more peat and ash, chalk and a touch of black pepper but lemons too.
Simple and straightforward dram. Is this typical Talisker? I would not think so. It feels more Islay to me than Talisker. Not bad though, but just not what I expected. I know a lot of people love this one, it's just too much peat for me.
Score: 84 /100
---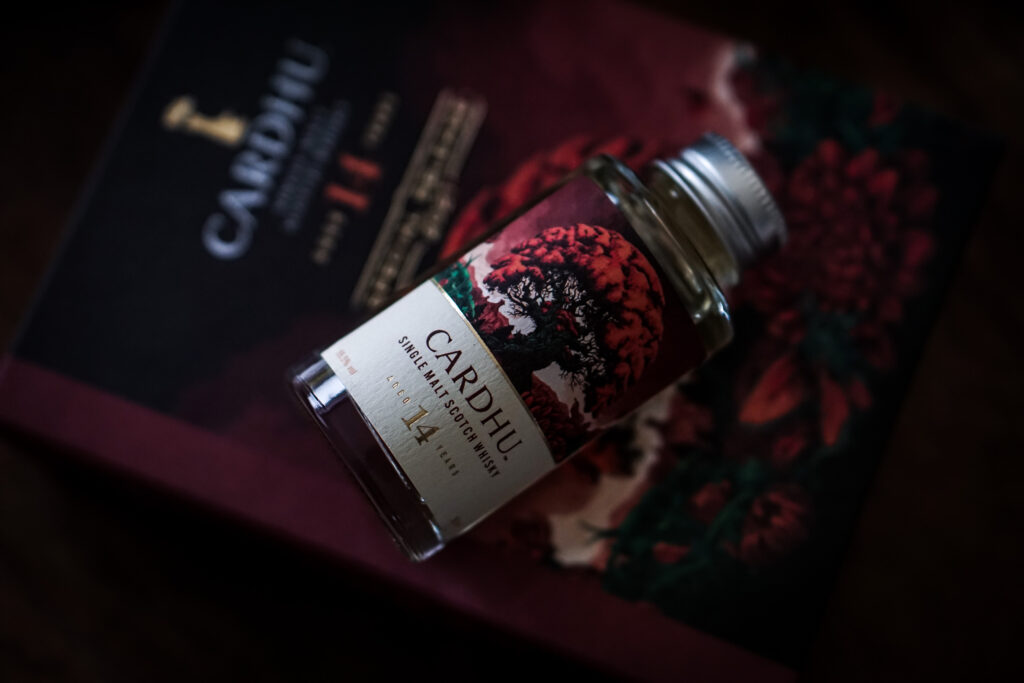 This Cardhu has matured in Refill American Oak / Ex-Red Wine and is bottled at a strength of 55.5% ABV.
Cardhu 14 year old tasting notes:
Nose: red berries and strawberries at first. A hint of powdered sugar and a faint floral note. Red apples but also melon. Then a hint of shaved almonds. Honey and caramel.
Taste: red berries and strawberries again. Red apples, overripe pears too. A hint of honey, but also caramel. Somewhat spicy too.
Finish: short to mid-long with the red berries and strawberries, but also blue grapes here.
The red wine cask certainly comes through here, but luckily not too much. The spices work well here, otherwise, it might have been too sweet and that is not the issue here. Not my favourite style, but that may be because of the red wine barrel finish, it gives a certain sweetness to it that I personally don't like.
Score: 85/100
---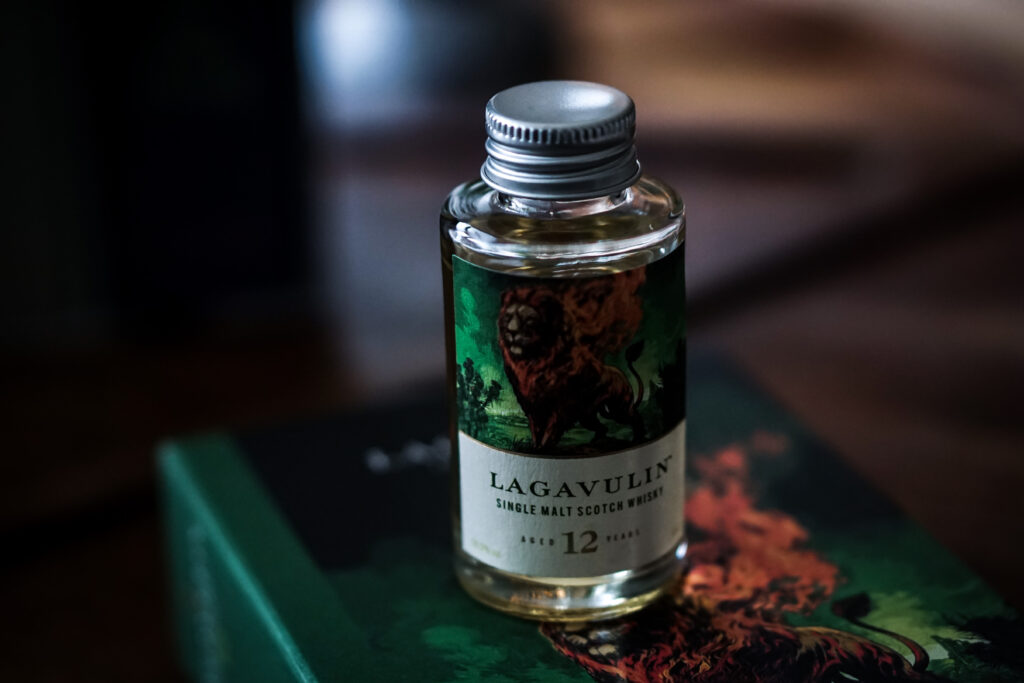 This Lagavulin has matured in refill American oak casks and is bottled at a strength of 56.5% ABV.
Lagavulin 12 year old tasting notes:
Nose: oh this is quite nice! A hint of peat mixed with salty sea air. Iodine. Seaweed. A touch of honey and vanilla. Quite some lemons too.
Taste: a lovely layer of bonfire smoke. Oysters and brine. Seaweed and iodine again. Caramel fudge. Lemons, but also olives. A hint of black pepper and a touch of oak.
Finish: mid-long to long, slightly dry. Smoke and lemons. A hint of white pepper, but also salt.
Just very good. And this shows again why it's such a popular release every year. An annual classic that hardly ever disappoint and I can understand why people keep coming back to this release.
Score: 89/100
---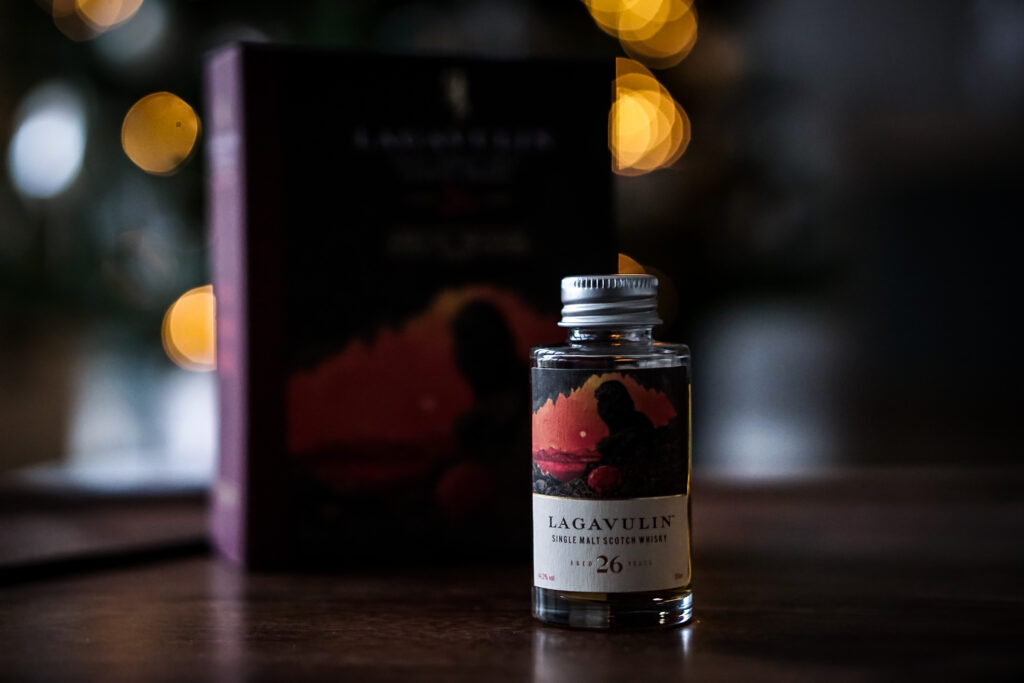 This Lagavulin has matured in First-Fill Pedro Ximenez/Oloroso seasoned casks and is bottled at a strength of 44.2% ABV.
Lagavulin 26 year old tasting notes:
Nose: bonfire smoke and a faint hint of ash. A rubbery note as well. And plenty of dried fruits such as raisins and figs. Red apples. But then also quite some blueberries. Bbq smoked ham. Honey. Dark chocolate and cinnamon.
Taste: a touch of bonfire smoke again. Ash is in the background. That smoked ham again. Dried fruits, raisins mostly. Blueberries. Rich honey and toffee. A hint of dark chocolate and cinnamon. A hint of cloves too. A faint hint of black pepper and oak.
Finish: long. Blueberries and peat, but also a smouldering bonfire.
The beautiful nose and the palate are actually more subtle than I would have thought beforehand. A lovely winter warmer. A really good dram, but quite expensive.
Score: 88/100
Samples provided by Diageo.