Usquabae is a nice place to visit if you happen to like whisky and if you are in Edinburgh. This bar is open for a year now and is located in the hart of Edingburgh. It has a relaxed atmosphere and if you are hungry they also serve a dinner. (Which is always a good idea before drinking whisky).
It's a very nicely designed bar, although a bit difficult to find at first. The location itself is easy to find and situated right at the corner of Hope street in Edinburgh old town. Walking in will lead you to Ryan's bar, for Usquabae you have to go downstairs which was not clear to us but that could have been the fog in our heads from the previous night.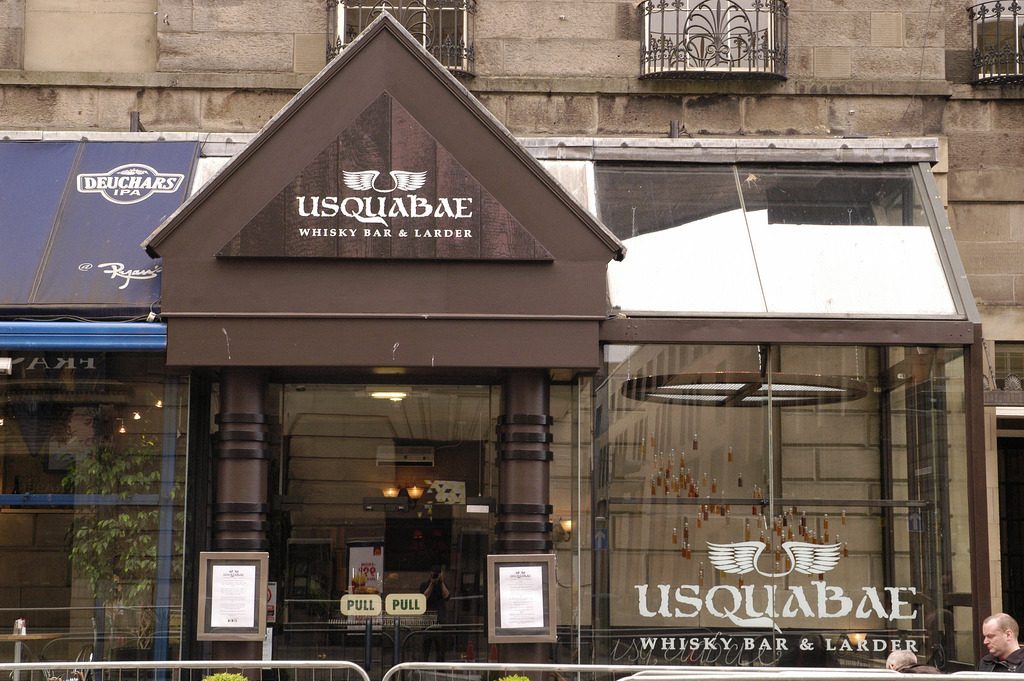 When you go downstairs the location has a very nice atmosphere, the bar is right in front of you which invites to come over, sit down and enjoy a dram. While standing in the center you will be surrounded with little enclosed area's where you can sit with a descent group of people. We loved this, it gives you a private area to have a dinner party or enjoy a good conversation with just two. Good food not to big menu's but a good variation of choices. Don't expect a upper class dining experience this is good food for a fair price.
We moved over to the whisky bar after our dinner and checked the selection of whisky. It's a good mixture between standard ranges and some rarer bottles. Fair prices for the whole range while we expected a bit more of the unique bottles over there but hey you can have it all. You will have a hard time to try them all during one evening so let's not complain there is something for everyone out there.
2-4 Hope Street, Edingburgh, EH2 4DB, Scotland
(Photocredits by Usquebae)